CICLOTURISTICA DELLA CASTAGNA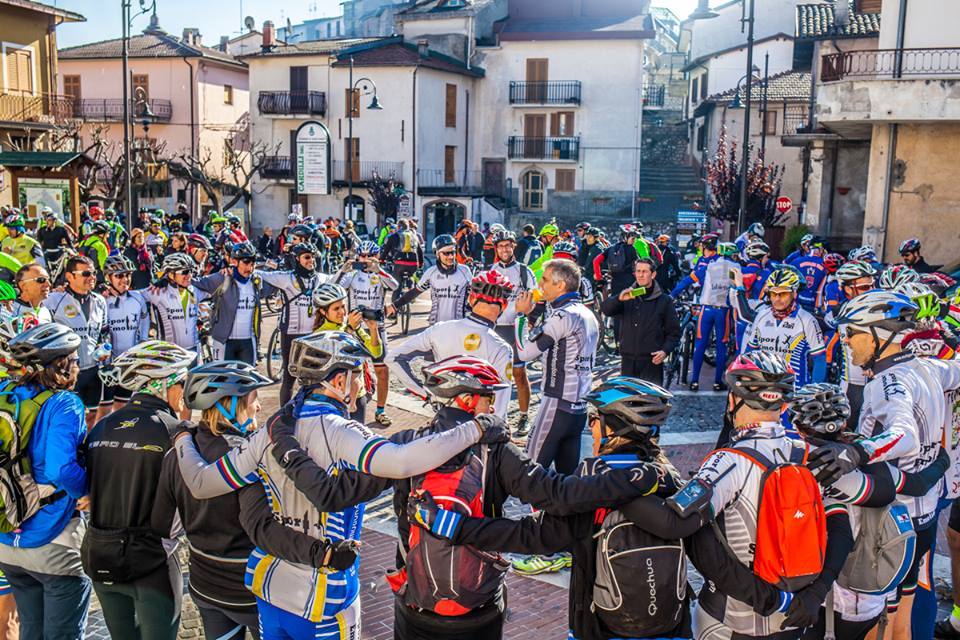 The bicycle tour of Castagna is a non-competitive event held in conjunction with the Chestnut Festival of Sante Marie in the province of L'Aquila. The event, for mountain bikers fans, takes place on two routes mainly off-roads and paths that have in common the tracing at start and at the end, the first for any kind of biker, 18km with a total vertical drop of 100 meters, the second for experts with 28km with 700m of elevation gain. The routes start from the main square and, after an impressive downhill through the historic streets of the village, continues for a pleasant flat stretch along the Corradino Trail among oaks and beeches of the Macina (Millstone) Valley, flanks the village of Poggetello until to reach Casale Camerata, in near the municipality of Tagliacozzo, to have a light refreshment. From here easy ride come back to the starting point with some alternative tracks while the experts rise to San Donato, then to Mount Faito, then Scanzano where you cross the ruins of the Medieval Castle, continues to Tubione (the village of 7 inhabitants) and then return with some technical sections on the north coast of the valley, to return. The route is characterized by beautiful nature, scenic pieces, some parts in single track, ancient villages and ruins of fortresses of the past.
Services:
Car parking, Goodie bags, snack points, full lunch, lunch, awards, safe itinerary, free photo service, injury insurance.
FAMILY Trail
Distanza 18 km, dislivello tot. 100mt, sterrato medio-facile, 2 ore .
FULL Trail
Distanza 28 km, dislivello tot. 600mt, sterrato con passaggi tecnici, 3 ore.
[sgpx gpx="/wp-content/uploads/gpx/CicloturisticaDellaCastagna_lungo2015.gpx"]
Subscriptions:
////// coming soon //////